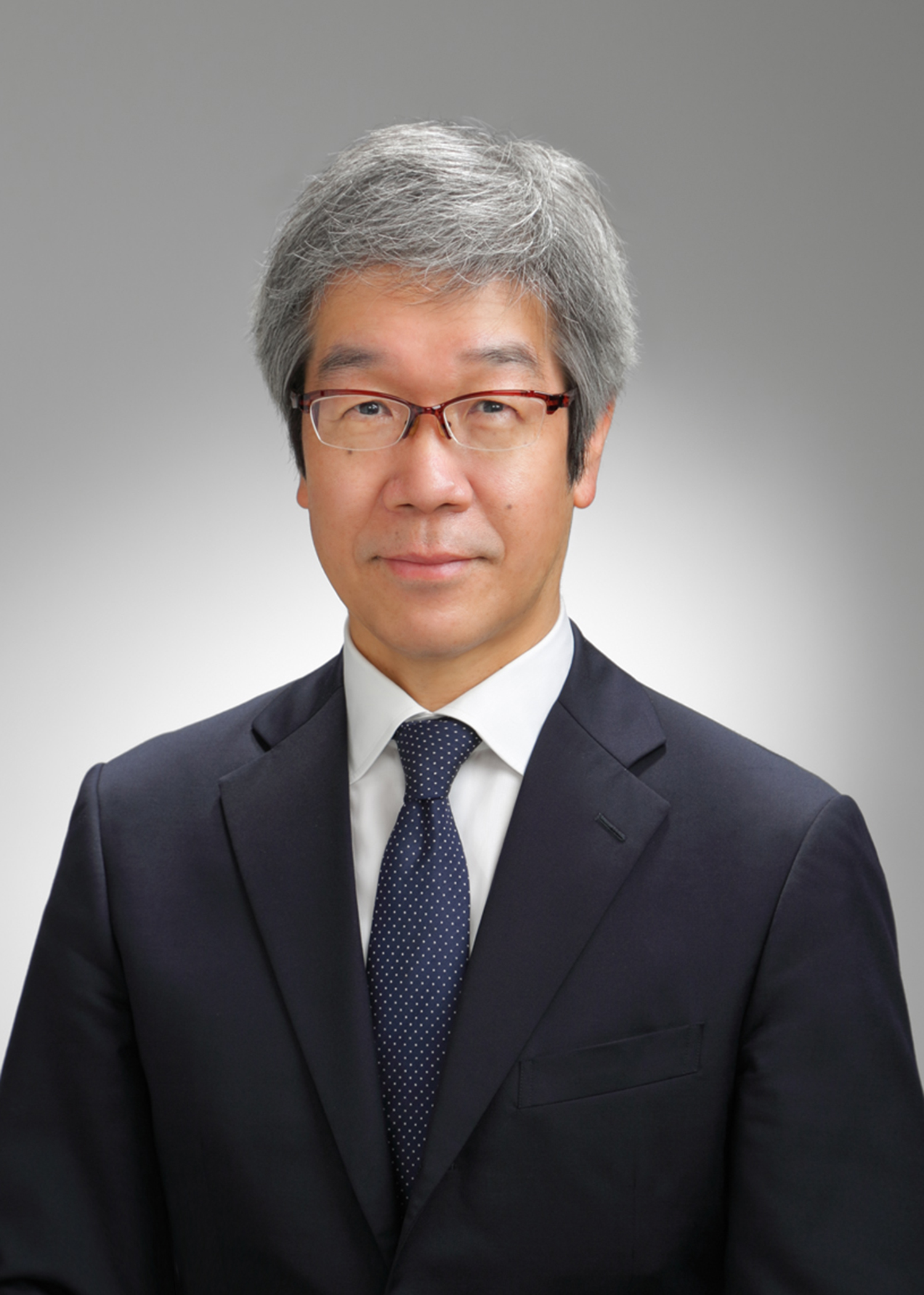 Itaru Endo
President
Japanese Society of Hepato-Biliary-Pancreatic Surgery
  The former body of the Japanese Society of Hepato-Biliary-Pancreatic Surgery (JSHBPS) was drafted in 1988 and was started in 1989 as a forum for discussions on hepato-biliary-pancreatic surgery in Japan. In 1993, this forum was reorganized as the Japanese Society of Hepato-Biliary-Pancreatic Surgery. Thereafter, it became incorporated in 2011, and JSHBPS commemorated its 30th Anniversary in 2018 in a ceremony attended by Her Imperial Highness Princess Takamado and several guests from Japan and abroad. At present, we have 3,720 members who are leaders in hepato-biliary-pancreatic surgery in Japan and around the world.
  I was appointed as the 6th Representative Director (President), successor to Dr. Masakazu Yamamoto, at the meeting of the Board of Directors held on June 13, 2020. It is great honor for me to be promoted as the President of the society with its old-established history and tradition. At the same time, it is humbling to assume the arduous responsibilities of this position. The society has grown dramatically through the efforts of our members. At this juncture, along with my greetings, I would like to review the issues that we as hepato-biliary-pancreatic surgeons currently face; further, I would like to highlight our achievements and efforts in the endeavors as an academic society to serve the community.
  The array of diseases encountered by a hepato-biliary-pancreatic surgeon is conspicuously diverse, ranging from benign diseases, including gallstones to malignant hepato-biliary-pancreatic tumors. In 2015, the number of patients diagnosed with liver cancer, pancreatic cancer, and gallbladder bile duct carcinoma was 99,684 (Source: Cancer Information Service, National Cancer Center). In 2018, pancreatic cancer, liver cancer, and gallbladder bile duct cancer reached the 4th, 5th, and 6th places, respectively, in the number of deaths due to cancer, bringing the total to 79,552, surpassing lung cancer (74,328), which was in the top spot. Liver cancer remains at approximately the same level; however, pancreatic cancer and biliary tract cancer continue to rise both in the number of patients and annual deaths, making it a significant problem that could threaten the health of the Japanese population.
  The Society established the certification system for expert surgeons in 2004, based on the principle "Patient first", which allows highly complicated hepato-biliary-pancreatic surgeries with poor prognoses and high-risk, to be carried out more safely throughout Japan. After five years of training and video-based practical review, the first-year graduated surgeons were ready in 2011. Subsequently, the talented surgeons have been nurtured every year, and by this year (2020), 359 medical experts and 529 medical advisors highly skilled in hepato-biliary-pancreatic surgery have been allocated nationwide. As a reminder, the Japan Surgical Society, which forms the basis of surgery, has approximately 40,000 members; hence, the number of highly skilled medical experts equivalent to 1% of this esteemed population can be recognized to have a highly prestigious qualification. Since the initiation of this system, we have mandated that operative mortality in highly skilled medical expert training facilities be reported to the Society every year. As a result, the operative mortality decreases year by year, and it has achieved an excellent postoperative result. We will continue to seek safer surgery and are committed to improving medical treatment in the Society.
  From 2009, we began developing project research, particularly in highly skilled medical expert training facilities aimed at revitalizing domestic research. The reported research results have been published in prestigious international journals. We also conduct joint research with institutions in Taiwan and South Korea. Going forward, we, as the Society, remain committed to generating new scientific evidence.
  From the very beginning of its foundation, the Society has aimed to "deliver Japan-based scientific evidence to the world." In 1993, we first published an English journal (Journal of Hepato-Biliary-Pancreatic Sciences), which has delivered numerous excellent research findings. The impact factor of the journal for 2019 was 4.160 points. To improve our impact factor, we are ensuring establishment of highly evidenced project researches with a focus on listing distinctive contents, including consensus guidelines.
  As we have been producing and developing medical guidelines for biliary tract cancer therapy, we have drafted the latest evidence-based Medical Guidelines that would be useful to patients and general physicians alike. The latest revised 3rd edition was published last year (2019). Further, we have been engaged in the biliary tract cancer registration activity for a long time now. To build further scientific evidence, we are committed to collect and analyze accurate and useful data for citizens and present them in our guidelines in the future. In addition, we are planning to announce the Medical Guidelines for Metastatic Liver Cancer this year.
  Development of the young generation is a universal and essential theme. From 1997, we have been continuing International Observership to develop young leaders, who will lead the next generation, by studying overseas. From 2015, in addition to sending students to other countries, we began accepting international students from developing countries in Asia.
  Waves of work-style reform have surged upon hepato-biliary-pancreatic surgeons and require us to reconsider the ways of work and self-improvement. We also are required to shake ourselves free from the strict apprentice system. Going forward, we must promote diversity in the workplace. Further, we must evaluate systems for surgeons that are consistent with concerted action and allows for the required work-life balance. A lack of such systems may result in a decrease in the number of surgeons, which may lead to a decrease in the number of hepato-biliary-pancreatic surgeries. We will continue to address this problem so as not to debase the quality of medical treatment in the future.
  From 2012, we have been working to globalize the Society. Every year, we have increased the number of sessions in English, and increased presentations by invitees from overseas. Furthermore, from 2017, all our academic meetings are conducted only in English. We are also active as a branch of the International Hepato-Pancreato-Biliary Association (IHPBA) as a part of our globalization. We would like to strengthen our presence by sending excellent studies from Japan to this organization. Further, through presentations at international conferences, we intend to share Japan's advanced and precise surgeries and related studies to the world.
  As mentioned, in consideration of the achievements thus far built up by the presidents, directors, councilors, and members of the Society from generation to generation, I am committed to maintaining the principle of "Patient First," and aim for development of radical and safe surgical procedures, with high recovery rates. Furthermore, I will work hard to create new scientific evidence.
  I ask for your continuing guidance now and into the future.
June 13, 2020